Features:
1. Remove off your refractory fat and reduce stretch marks

2. Make your muscles tightening

3. Wipe off your saggy skin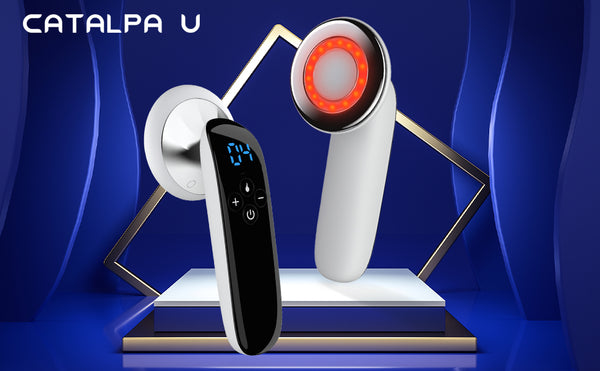 Using this device 15 to 20 minutes every day, your skin will appear glossy, focus on problem spots, reduces skin depression and lumpy fat, making lines and wrinkles unconspicuous.

This fat massager device use the same theory technology as fancy clinics, but portable, competitive price and convenient to use, you could use at home every day for 15 to 20 minutes.

Say goodbye to sport and diet, this device working by gentle and comfortable way to remove your stubborn fat cells, which always accumulate around women's thighs, hips and belly.

When touching this fat burning device on your skin, just like iron working on clothes to fix appearance flat and smooth, it will fix your skin smooth and healthy looking.



Functions: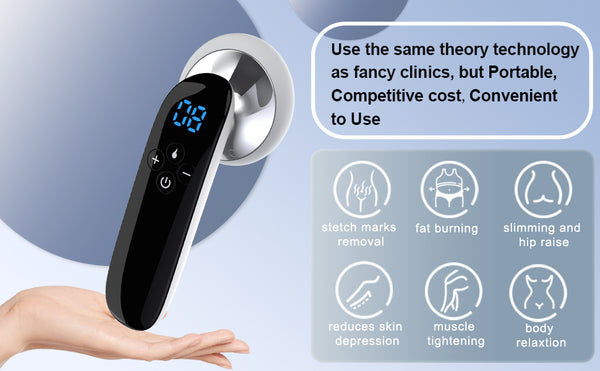 1. RF--radio frequency

2. EMS--electro muscle stimulation

3. Red LED light--red light quantum therapy
4. 37-40 ℃ Constant temperature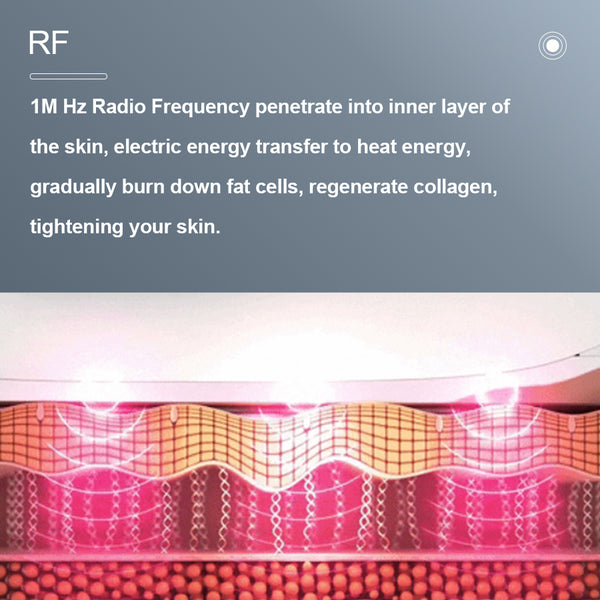 1M Hz Radio Frequency penetrate into inner layer of the skin,  electric energy transfer to heat energy, gradually burn down fat cells, regenerate collagen, tightening your skin.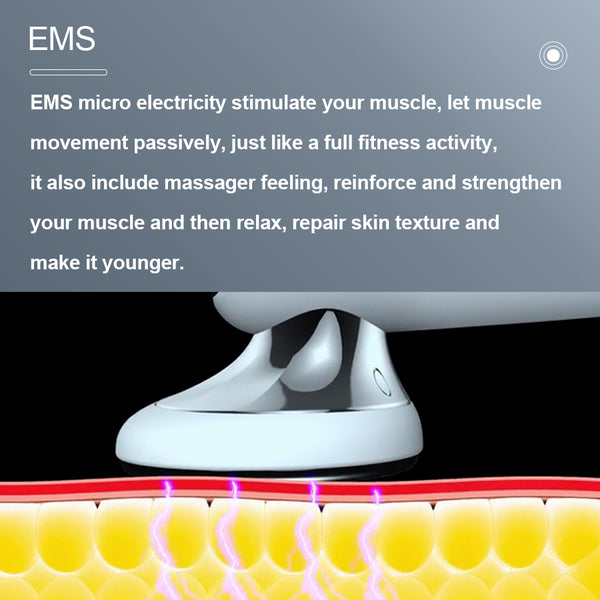 EMS micro electricity stimulate your muscle, let muscle movement passively, just like a full fitness activity, it also include massager feeling, reinforce and strengthen your muscle and then relax, repair skin texture and make it younger.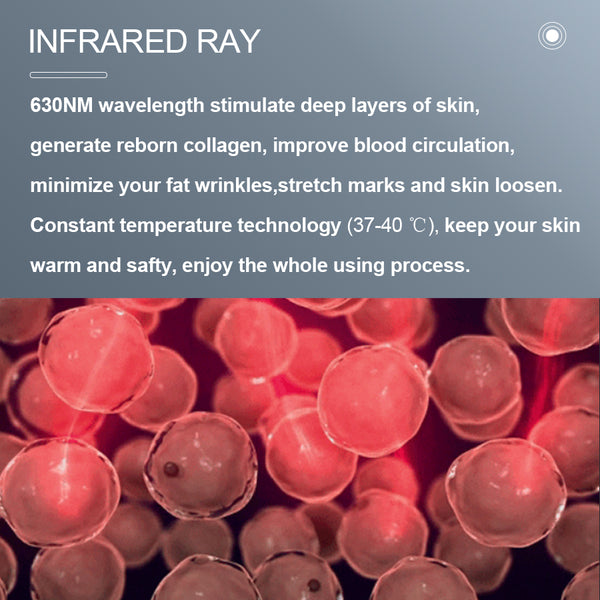 630NM wavelength stimulate deep layers of skin, generate reborn collagen, improve blood circulation, minimize your fat wrinkles,stretch marks and skin loosen.
Constant temperature technology (37-40 ℃), keep your skin warm and safty, enjoy the whole using process.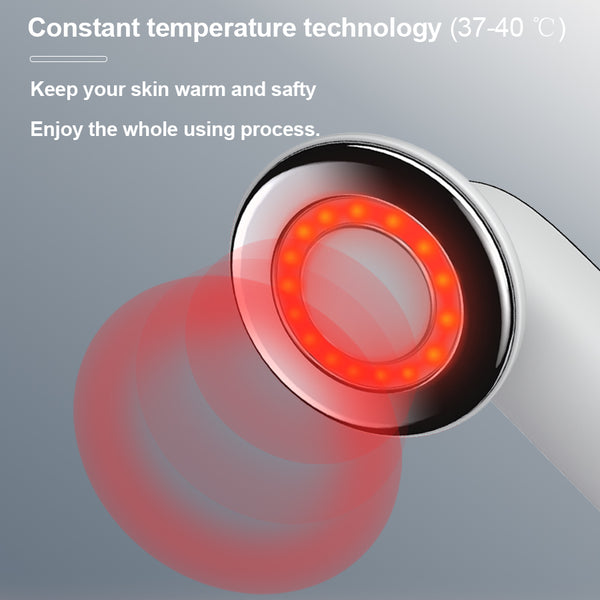 3 modes to choose: 
Dispel Lines Mode 
Use 200Hz EMS and 630(±10)nm red light to remove stretch marks, body fine lines and scars. The active part has a feeling of pulling outward.
Burn Fat Mode
Use 30Hz EMS, 1M Hz RF and 630(±10)nm red light to remove stubborn fat in various parts of the body. There is a sense of hammering and heat at the action part.
Lift Skin Mode
Use 300Hz EMS and 630(±10)nm red light for lifting and tightening loose muscles in various parts of the body. The action part has a feeling of pulling inward.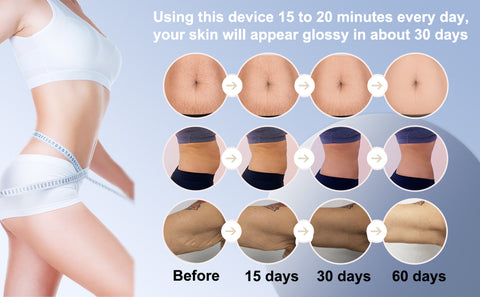 How to use ?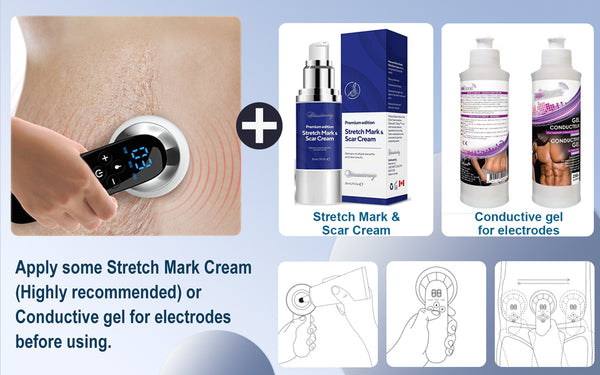 Apply some cream or gel or body oil on your skin before using this device.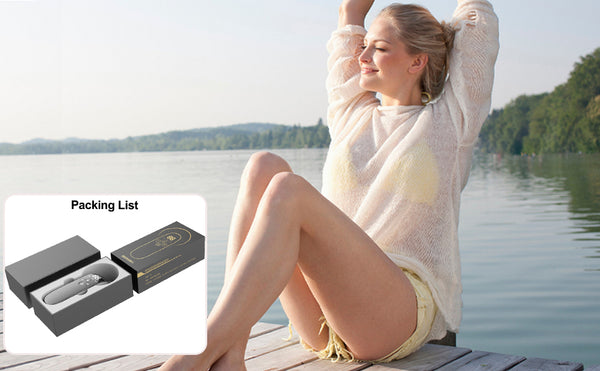 You could also buy from Amazon.com: